Some student SAP cases can be quite in depth. This page allows for additional information to be inputted and stored. The SAP coordinator and/or the SAP Team can provide additional information in the Additional Information box or under the Case Notes section. If you are adding information under the Case Notes section, you will have to hit the green plus sign icon to allow you to type in the information.

Then, if necessary, you can download and print the document as well.

Again, remember, as you move through the Coordinator tabs, you should be using the Save and Continue and Save and Close tabs frequently.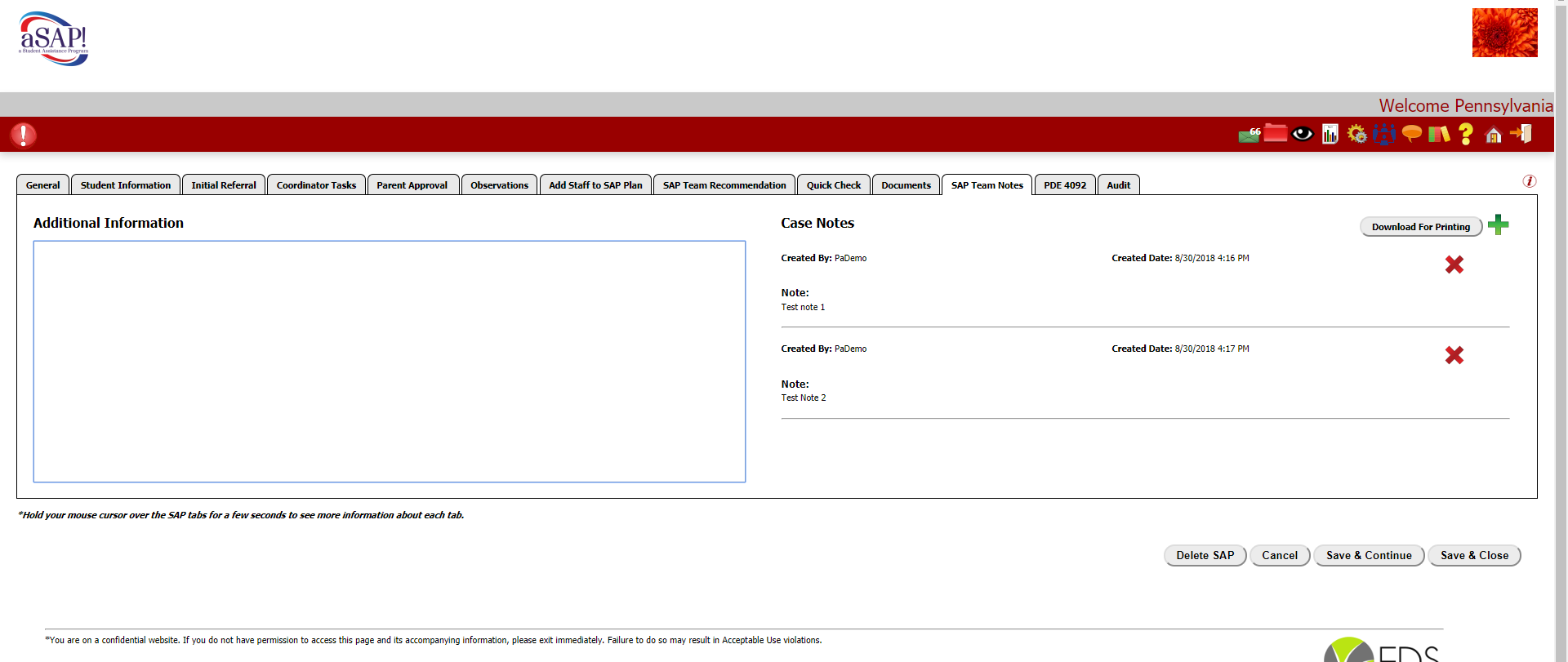 Additional Information- The additional information is an extra field to hold additional information about the plan.

Case Notes

To add a new note, Click on the

To Delete an existing note, Click the
To print all the notes on the plan, Click the